Premium Email Marketing For Ecommerce Brands
Your Customer Retention – Upgraded! Get An Email Program That Grows Your Revenue By 35% In 90 Days For Your Store.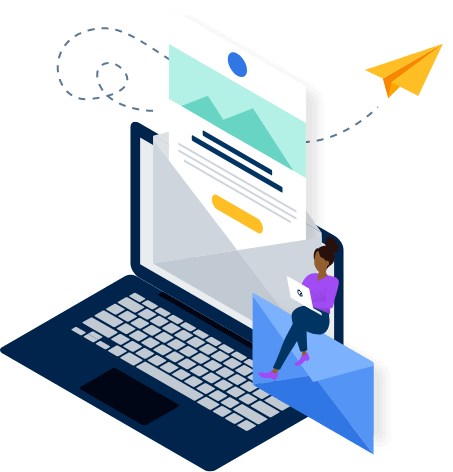 Premium Email Marketing For Ecommerce Brands
Your Customer Retention – Upgraded! Get An Email Program That Grows Your Revenue By 35% In 90 Days For Your Store.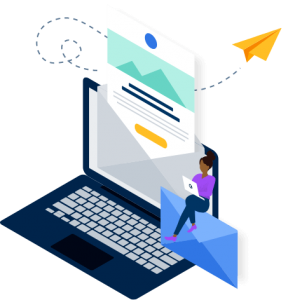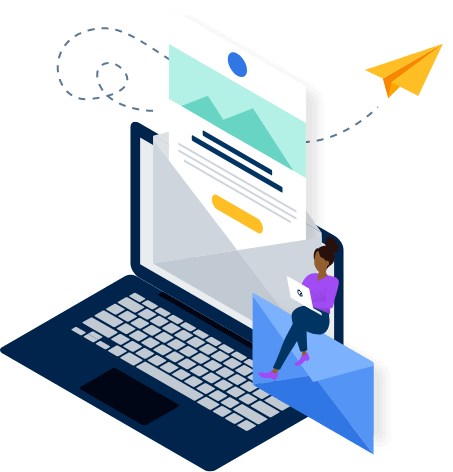 If you're spending $10k-$300k on ads… lean in a lil' closer… this is for you!
There's a lot of money to be made when a visitor lands on your site, checks out your products, reads an offer… they're interested.
But, what they really want is to be moved.
That's why there's always MORE money to be made in a highly-effective email marketing system that produces cash for your brand…24/7.
That's exactly what Leadhook's Email Marketing System does. Seriously.
It's a complete A-Z system that moves your audience word for word, email to email, and button to button…
And converts them into diehard, raving customers of your brand aka… on demand revenue.
Here's how it works in 3 simple steps:
Identify acquisition ROI potential in (think of attracting more prospects)
Email Indoctrination (think of converting more customers)
Retention Strategies (think of increasing value per customer) 
It's systemized to automatically create fresh new profit centers you're not even aware of right now… in 90 days or less.
In other words, we've got the cashflow recipes, you've got the list.
Let's cook something up:
Here's How Leadhook Can Help
Increase Customer Retention & Lifetime Value
Our system tracks your data daily for more growth targets, while you sit back and enjoy the new cash flowing into your bottom-line.
Leverage Industry Proven Strategies and Profit Centers
As part of our 90-day system, we start with asking "how can we acquire as many emails as possible?" Because 97% are gonna leave your site and not purchase or get retargeted. With the Leadhook System, our focus is on getting the 97% opted in, so we can retarget a LOT cheaper than running ads, increasing retention and producing more email revenue.
Automagically Grow Your List Of Subscribers & Buyers with Consistent Email.
While we work, you relax. Our system takes care of all the nitty-gritty work while you experience growth in sales, subscribers and repeat buyers like never-before.
CRO, Creative Design & Heuristic Copywriting
You only get leverage proven strategies with this system, which includes impactful A-List sales copy… helping your readers connect the dots, exquisite designs and highly-effective subject lines, CTAs and of course sales.
Spam Prevention & Optimal Deliverability
If your emails aren't arriving in your customer's inbox, you've guessed it: they're useless. So, with the Leadhook System, we're constantly optimizing your deliverability so you're getting eyeballs on every single conversation.
List Segmentation & A/B Split Testing For
If you want to stand apart from our brands, your primary target should be creating a personalized experience for every single customer that comes through your doors. This is what creates brand trust, and that's why we follow ABT; Always be testing to find our most profitable messaging.
Setting The Standard For Effective Email Marketing In 2021
If you're here right now it may be because you recognize your email marketing could (and should) be making at least 35% of total revenue for your brand. We're here to tell you that this is not only possible but very likely when you have the correct strategy and team on your side. You've not succeeded because you don't have the email fundamentals down (yet.)  Give us one hour and we'll show you the fundamentals that the 5% of online brands have learned which makes them different.
Don't take our word for it...
here's what our customers think:
Were really happy with Shawn's work especially with how easy it was for him to understand what to communicate
Shawn was fantastic. Super happy with his professionalism, he quickly gained an understanding of exactly what we were looking for with his process. provided further strategies with email and helped us with getting people to buy our product. Great communication and very professional, goes above and beyond. We will certainly be working with him again
Our response rate has more than doubled and we have received compliments on our targeted and customized email approach
Message from the founder:
I'm Shawn Morrow, founder of Leadhook Media, I just semi-retired from Boston and moved back to the green n' grassy hills of Ireland to allow me more time to work on existing clients, and your projects. So, in a nusthell, we help businesses bulletproof their marketing efforts with email. Where, instead of brands relying on the social media overlords; Facebook, IG, Tik Tok, instead you build your differentiator and create a rock-solid email profit center that you actually own.  
Today, I invite you to think about how to "social media proof" your brand: 
Here's A Few Of High-Performing Emails From
The Leadhook System:
Speak With An In-House Email Specialist:
Now, I don't know who you are (yes, you, the one reading this). But thank you for stopping by our site, giving us your most valuable asset (time) …and allowing us to share how we help ecom brands grow. As a return, we promise to do our best to give you a positive return on your time today.
If you're interested in discovering more about how we will help, drop us a message in the Contact Us section, or take advantage of our FREE strategy session below. We'd love to share what's working in email marketing with you: